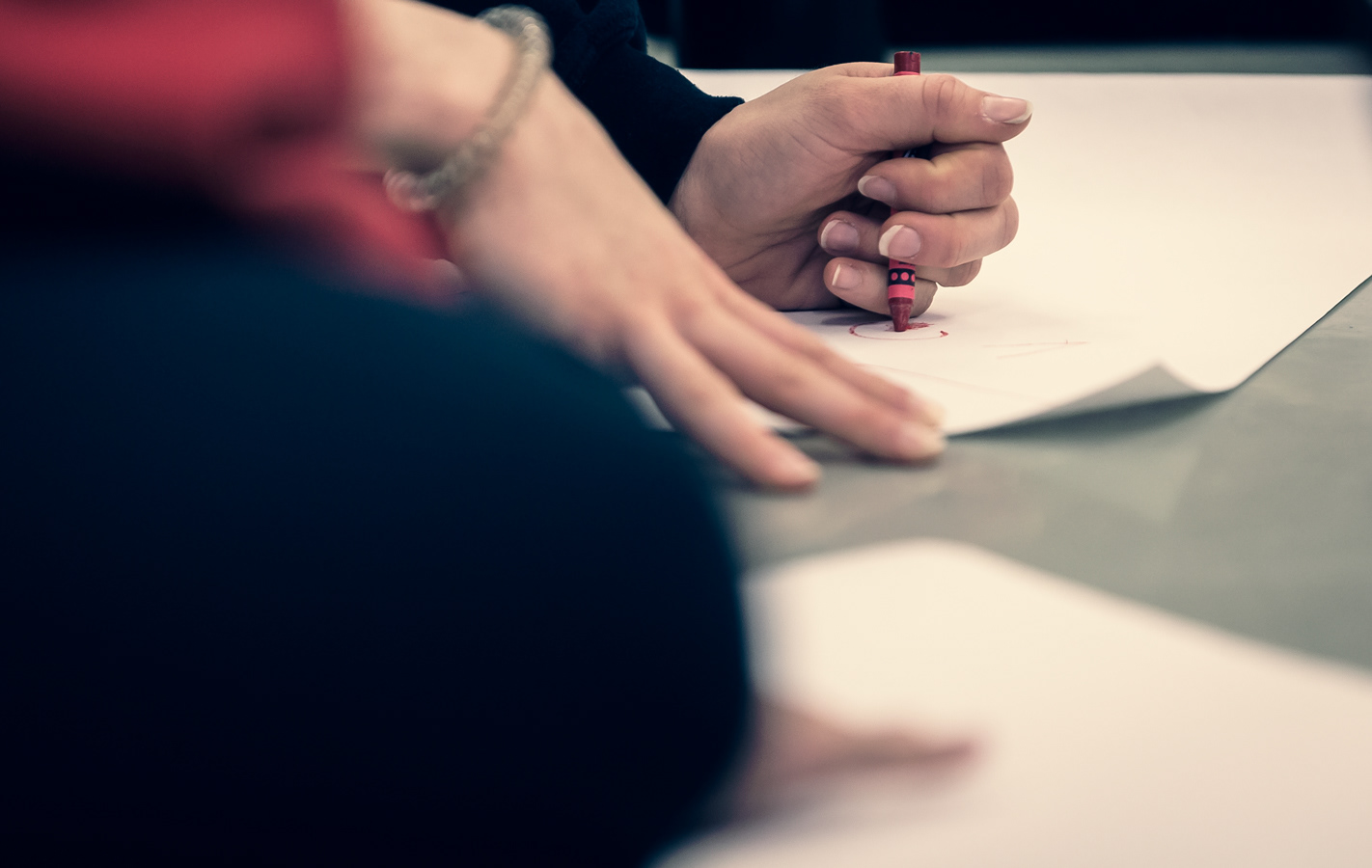 JOB TITLE:
Studio Space Program Coordinator 
(133KB PDF)
EMPLOYER:
adelheid dance projects
TERMS OF CONTRACT:
Start date: June 28, 2021
End date: October 29, 2021
12 hours per week
$16.00/hour
adelheid believes performance is both about what is understood and what is felt, about both meaning and the human potential to experience. We make work that speaks to the 'realness' of where we are and who we are – how we are affected by the world around us. Our work focuses on human contact, interaction, and the environment we find ourselves within.
adelheid formed in 2008 after a series of collaborations between Heidi Strauss and Jeremy Mimnagh, and since then has garnered several Dora Awards and toured across the country. The company's work underwent significant periods of growth during residencies at the Factory Theatre (2008-2012), the Theatre Centre (2013-16), and Harbourfront Centre (2018-19).  While creation is our focus, we support our community through a number of programming initiatives.
OVERVIEW OF RESPONSIBILITIES
In the summer of 2021, adelheid plans to install a pop-up dance rehearsal and creation space in downtown Toronto. Given the recent closure of many important dance spaces in the city, we are experimenting with ways to use and share found spaces for our work.
We are hiring a coordinator to help with the management of this space. The candidate will:
Coordinate scheduling for the pop-up space and ensure useful and safe access to the space for members of adelheid's creative community.
Coordinate payments (issue invoices, receive cheques) with renters
Manage access to the space – provide information about entry/lock-up for all artists
Act as the first point of contact for the landlord, passing on any significant questions or issues to adelheid's leadership team
Act as the first point of contact for artists using the space, passing on any significant questions to adelheid's leadership team
Coordinate and supervise COVID-19 protocols for the use of the space. This will include collecting information for contact tracing, ensuring COVID protocols are clearly communicated with those using the space, and ensuring the space is kept clean and safe
Depending on timing, the employee may be asked to support the installation and strike of the temporary dance floor in the space.
If the space is public-facing, the employee will support any screenings/installations that might take place. This might include helping with set up, marketing, etc.
Create and manage a survey for all users of the space at the end of the pop-up to evaluate the experience and gather info about the needs of the community.
Attend adelheid staff meetings and other occasional meetings to check in about the pop-up space and provide updates
SUPERVISION AND MENTORSHIP
The employee will be supervised by adelheid's Creative Producer Rachel Penny and receive mentorship support from the Creative Producer and/or adelheid's Artistic Director Heidi Strauss.
This job provides an opportunity to work with Toronto dance artists and to participate in the functioning of an independent artist-run dance company.
Based on the employee's interests, they will have the opportunity to use the pop-up space for their creative work.
To be eligible for this job, you must:
be between 15 and 30 years of age at the start of the employment
be a Canadian citizen, permanent resident, or person to whom refugee protection has been conferred under the Immigration and Refugee Protection Act for the duration of the employment
have a valid Social Insurance Number at the start of employment and be legally entitled to work in Canada in accordance with relevant provincial or territorial legislation and regulations
Strong administrative capacity; previous administration experience is an asset
Superb attention to detail
Excellent communication and interpersonal skills
Excellent organizational and multitasking skills
An interest in contemporary dance/performance
Right now, adelheid's staff are all working from home, meeting by Zoom for a weekly staff meeting and for other meetings as needed. Our pop-up space will open for in-person rehearsals when it is allowed according to provincial guidelines. The employee will need to be available to travel to the pop-up space on occasion. Generally, the employee will not need to be in the space for extended periods of time/with other people, perhaps with the exception of a load-out period depending on timing. For in-person work, the employee will be required to wear a mask or face covering at all times.
BASIC ACCESSIBILITY INFORMATION
Brock Avenue runs southbound. The space is accessed through a gate on the west side of the street, and down a short flight of stairs to the lower level on the building's south side. You enter directly into the studio (32'x28').  Bathrooms, change area and storage are at the far end of the space. Bathrooms are not wheelchair accessible.
Please submit a cover letter and resume (maximum one page each) to
info@adelheid.ca
Due to the short turnaround time between the job posting and our application deadline, we are encouraging applicants to spend no more than 90 minutes preparing this application. You are encouraged to keep things casual yet clear. We will also accept short audio or video submissions which provide the same information that you might include in a cover letter and CV. Please keep any audio or video submissions to a maximum of 10 minutes.
We encourage applications from qualified candidates who are: gender non-binary; women; Black, Indigenous, and/or People of Colour; LGBTQ2S; people with disabilities; people from other equity-seeking groups; and people living at the intersections of multiple of the above. We are committed to providing accommodations for applicants who need them. 
The deadline to apply is Monday June 21 at 5:00 PM EST. Interviews will take place on Thursday, June 24 and Friday, June 25.